THE CODEQUOTIENT PROGRAM
CodeQuotient offers a 3 months FULL time program in software development to prepare you to get a job as software developer.
FUNDAMENTALS
"This program will start with a deep dive into the fundamentals of Computer Science because we believe if you are excellent in fundamentals then all will fall in place."
Web Technologies
"Next module will cover Front-end & Back-end web development. You will learn web technologies including HTML5, CSS3, Javascrit, Node.js, ExpressJS, and MongoDB."
Project Work
"Students are going to spend most of their time of the training in developing projects and will learn the software development by implementation."
Fees & Placement
"There is NO UPFRONT FEES for this program. You have to pay fees only after getting placed. We provide placement opportunities to all the candidates and help them in getting good jobs."
Our placement rate is 92%. Students have to pay FEES only after placement.
Apply for next batch. Looking for passionate & dedicated students.
About us
CodeQuotient created a unique program to train fresh engineers in software development.
Learn Software Development from Experts.
CodeQuotient was founded by Arun Goyat. He has worked in technology companies and start-ups across engineering & product management roles and has over 13 years of total work experience.

He started his career in 2004 with HCL Technologies Ltd and worked with clients like GE Life, Citibank, Timberland, EMI Music & HBOS. Left HCL after 4 years, started GTI Softwares and built large scale e-learning applications, enterprise softwares, and more. Most recently he was working with WizIQ as Business Head of their Marketplace
TESTIMONIALS
The knowledge, connections, and opportunities I've gained from the CodeQuotient experience well exceeded my expectations. CodeQuotient was one of the best professional decisions I've ever made.
Sandeep Nain

You can't find better instructors when it comes to learning software development. Not only they are great teachers with reputable Software Engineer resumes, but they are great guys that you end up becoming good friends with. I highly recommend CodeQuotient to anyone considering a training & placement program…
Paras Khurana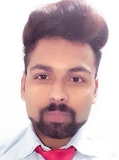 CodeQuotient has been by far one of the best experiences I've had so far in my life. A place with a great community and wonderful teachers. I'm pretty sure I learned more in three months there than I did during my entire 4 years at college. I made great friends, and Arun sir is a great mentor.
Lavisha Arora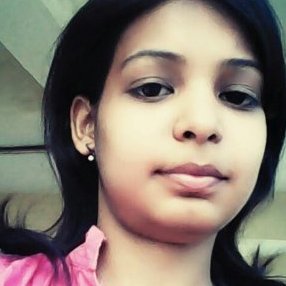 Interested! Want to know more?
We'd be happy to answer your questions about our program. Provide your contact info and we'll be in touch.