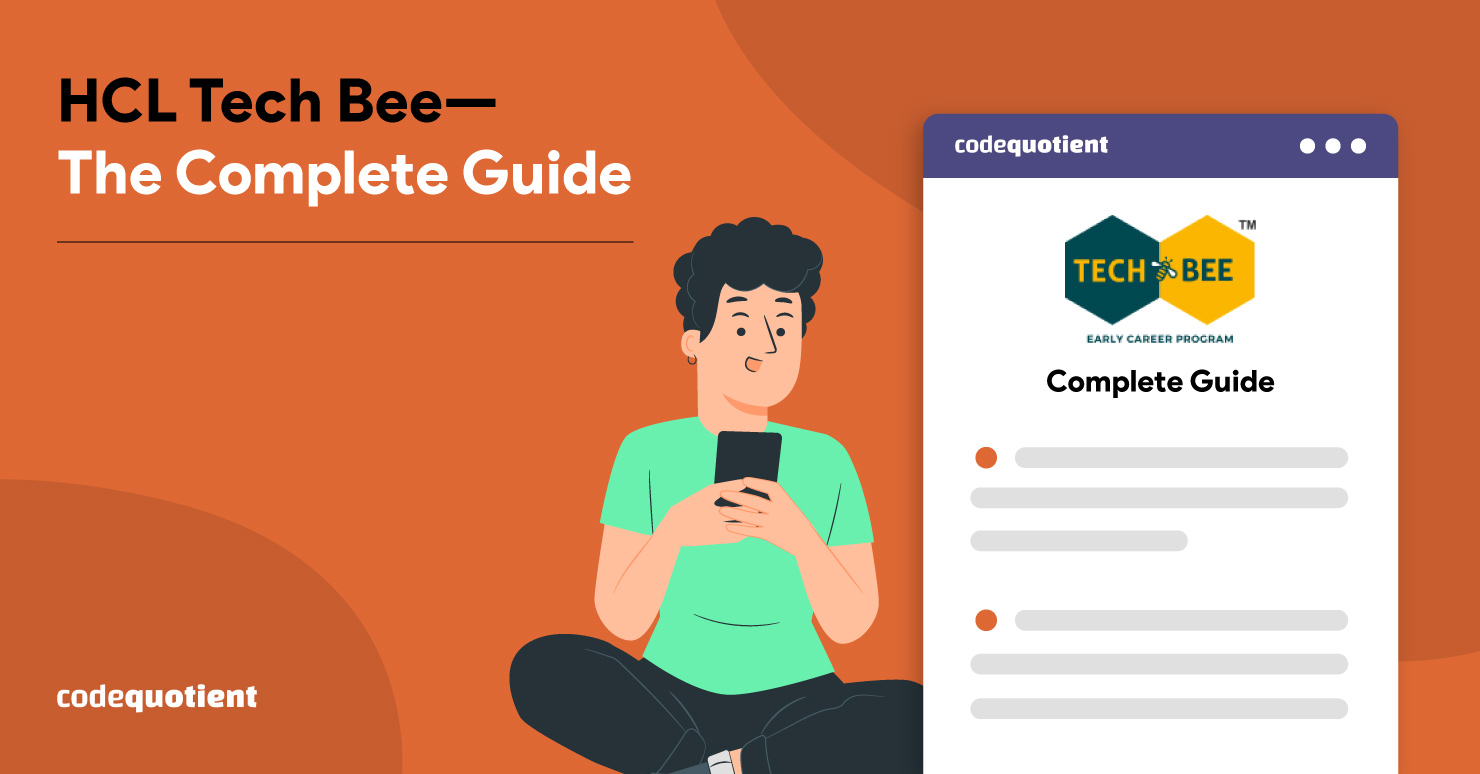 HCL Tech Bee is an exclusive early career program that provides full-time jobs to students who have completed Class 12. It is a one-of-a-kind program that offers 12-month training for entry-level IT jobs and provides the opportunity to work with HCL Technologies, one of the leading technology companies in India.
The program helps students gain technical knowledge and skills, which will help them develop their career prospects in the IT industry. With this unique program, HCL Technologies provides an opportunity for young and talented individuals to start their careers early in the IT field.
This page provides all the information you need before proceeding with the preparation of the HCL Tech Bee, from eligibility criteria to onboarding – everything one might need is here!
Why is HCL Tech Bee Crucial for Aspiring IT professionals?
HCL is pleased to select individuals who can benefit from the expertise under the department and the privilege of completing their degree courses in some of India's premier universities.
Students can pursue higher education while working with many great universities, such as BITS, Pilani, IIM Nagpur, Amity University Online, and SASTRA University. The selected students will also earn a stipend of ₹10,000 per month right after passing their 12th standard.
HCL Tech Bee is an excellent opportunity for young aspiring professionals to kickstart their careers in IT and business. This program provides an integrated learning platform to understand the concepts, techniques, and tools needed for the IT industry. A wide range of eligibility criteria enables students from various backgrounds to participate and be part of the exciting journey.
Also, the HCL Tech Bee onboarding process simplifies everything by providing detailed guidelines on becoming part of this program and making your dreams come true.
HCL Tech Bee Eligibility Criteria

HCL is looking for qualified candidates from India who have completed their class 12th exams in 2023 or 2022. HCL Tech Bee has devised a financial aid system that takes away the worry of students' and parents' finances, enabling them to focus on what's essential: attaining their educational goals.
HCL Tech Bee program offers two incredible job opportunities to freshers: IT Services and Associates. This program can be rewarding for any individual's career growth.
The Associate's role presents an exciting opportunity for individuals to gain valuable skills in Enabling IT roles. By meeting the simple eligibility criteria of passing the 12th class (any stream) with at least 60% marks, candidates can benefit from training and guidance to become experienced professionals.
The IT Services Role is multifaceted, encompassing IT and Service Desk Roles. Eligibility to apply for the IT Role requires passing class 12 with an aggregate of 60% or more and having an individual score of at least 60% in either Mathematics or Business Mathematics. Suppose you have an overall score of at least 60%, with a passing mark in Mathematics or Business Mathematics. In that case, you can apply for the Service Desk Role.
Candidates with both original and improvement mark sheets of Class 12th will be assessed based on the latest marks they achieved in all subjects, regardless of any board recommendations. This provides a fair opportunity for everyone to showcase their true potential.
Selection Process and Exam Dates

The HCL Tech Bee program is an exciting opportunity for students to hone their IT skills and gain valuable industry experience. With the selection process and exam dates likely to be announced soon, students can start planning for this opportunity.
The Selection Process of HCL Tech Bee
The selection process is designed to identify individuals with a passion for technology and the right combination of knowledge and skillset who can thrive in this program. The selection process includes Registration for HCl TechBee, HCL CAT (Career Aptitude Test), and a personal interview round.
After completing registration, the HCl team will provide you with an HCL Techbee login. You can use HCL Techbee login credentials to access the platform to find the exam details, results, etc.
This year, we anticipate that the HCL Teach Bee exam will take some time in late July or early August of 2023, and HCL TechBee registration's last date will be around August 2023.
The exam will take place at various test centers across India, giving students of all parts a chance to demonstrate their knowledge and skills.
With previous experience leading us to believe this timeline, students can start preparing now and ensure they are ready for this important milestone in their careers.
Syllabus and Pattern for HCL Tech Bee Exam

HCL Technologies conducts HCL CAT to admit students into HCL Tech Bee. It is an aptitude test to assess the skills and abilities of potential candidates for recruitment. The syllabus and exam pattern of HCL CAT is designed to evaluate applicants' analytical, quantitative, logical, verbal, and technical skills.
It consists of multiple-choice questions (MCQs) from topics such as the English language, mathematics, reasoning, and data interpretation. In addition, the exam also tests aspirants' problem-solving abilities and critical thinking skills.
The exam duration is 127 minutes, with a total of 113 questions. The sections and timing of these questions are as follows:

Candidates are given sufficient time to write their essays, as 15 minutes should be enough for them to craft an article with a maximum of 200 words.
The marking scheme for HCL CAT is one mark for each correct answer, and there is no negative marking for wrong answers. Thus, candidates must thoroughly review the syllabus before appearing for the exam to maximize their scores.
Logical reasoning tests are an essential part of any job assessment process. These tests assess a candidate's ability to think logically and critically by testing their skills in interpreting patterns, number sequences, and the relationships between them. They provide employers with invaluable insights into a candidate's problem-solving skills and are essential to any job assessment.
Topics covered are:
Deductive and nonverbal reasoning
Odd elements
Analytical puzzles
Spatial visualisation
Mechanical reasoning
Perspective-taking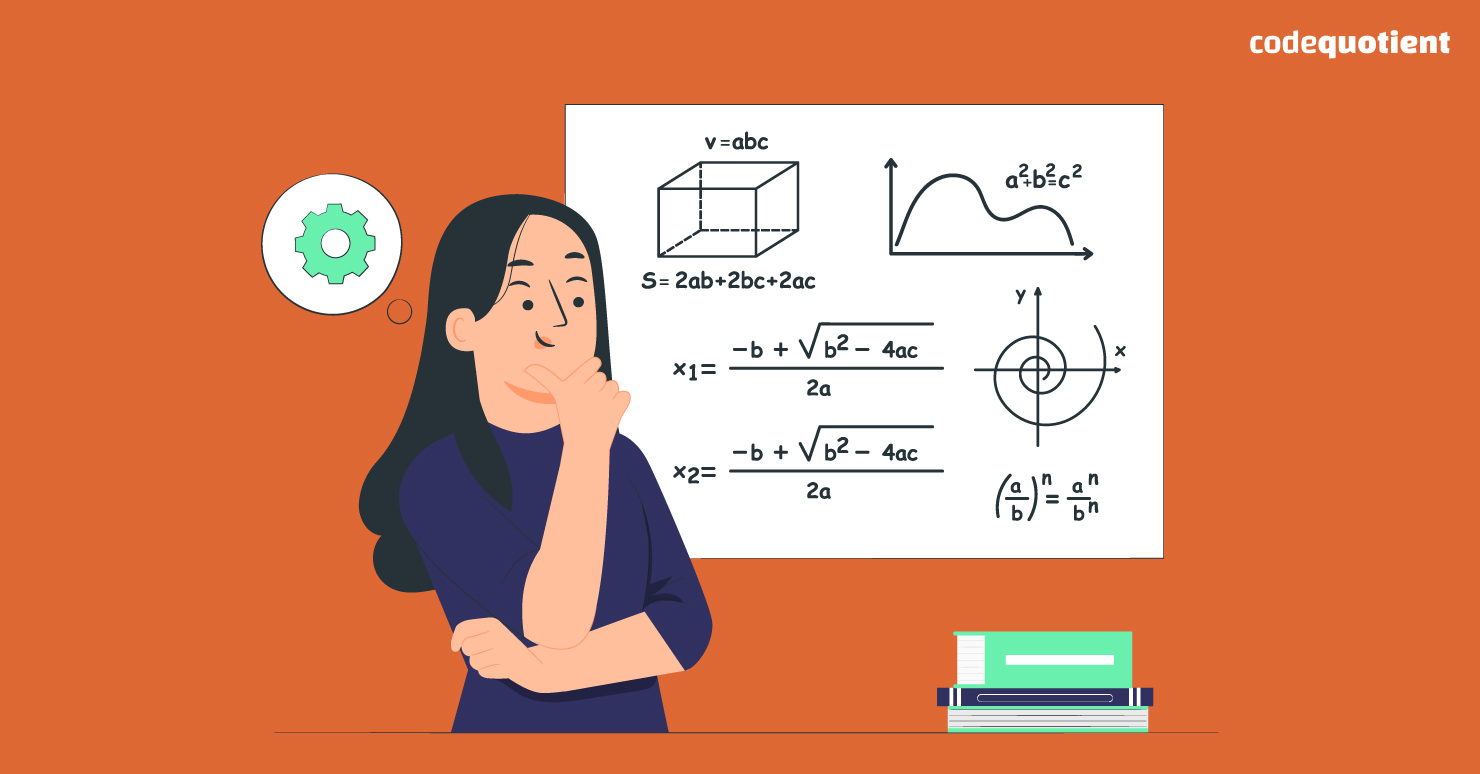 Quantitative reasoning is becoming increasingly important in today's world. It enables us to understand and interpret data better, making informed decisions based on the evidence. From scientific research to business management, quantitative reasoning provides a valuable tool for making sense of complex problems. With its application of basic math skills such as algebra, it is helping people become more informed and have a deeper understanding of the world around them.
A few important topics are:
Arithmetic
Algebra
Geometry
Statistics
Interpreting quantitative information
Verbal reasoning tests are essential to many job applications and educational assessments. They are designed to measure a person's oral comprehension, reasoning, and logic, all based on their understanding of language. They assess an individual's ability to comprehend written passages and use language to draw logical conclusions. With the help of verbal reasoning tests, employers and educators can better gauge someone's cognitive abilities.
Here are some noteworthy topics:
Critical reading
Paragraph forming
Sentence completion
Sentence correction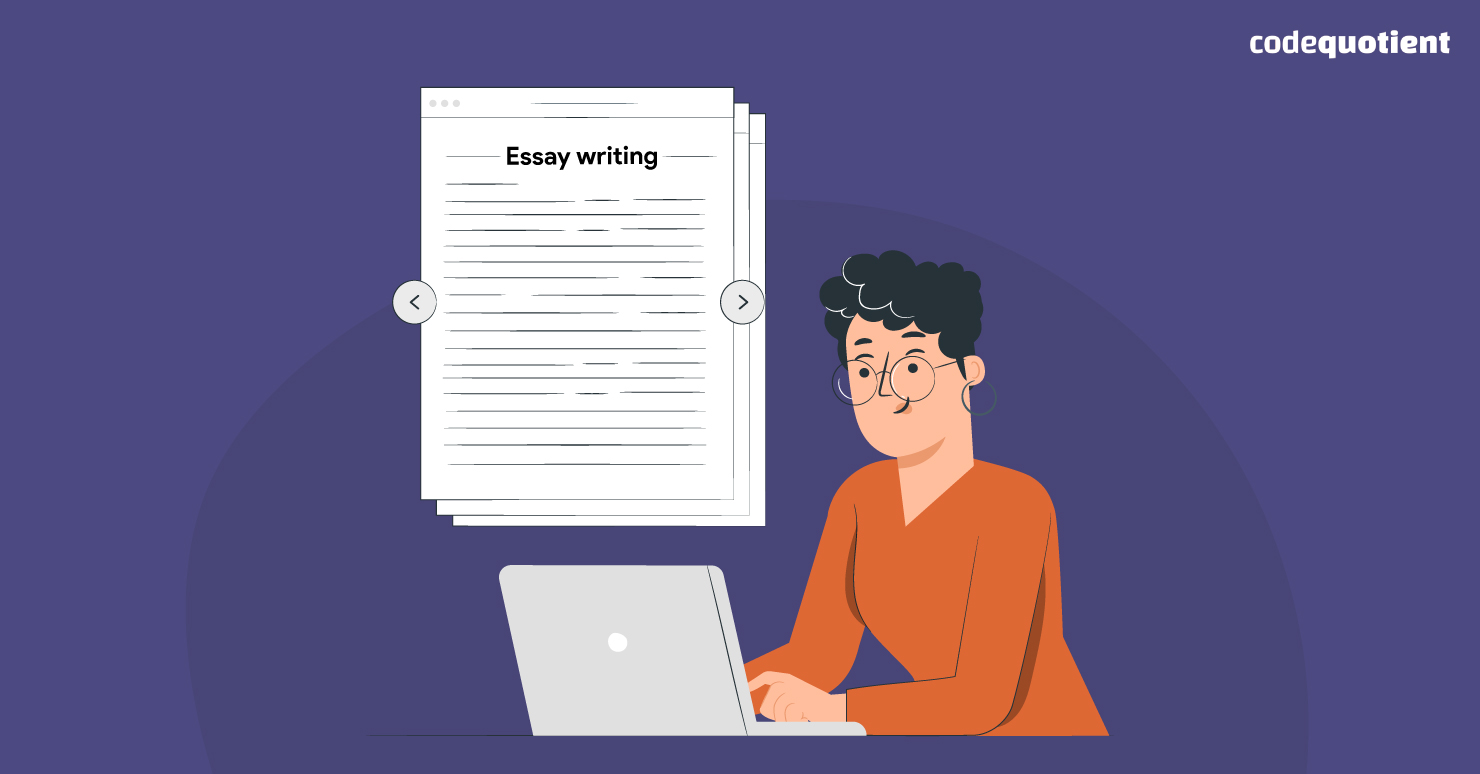 Candidates will be given 15 minutes to compose an Essay on the topics provided, with a strict word limit of 200 words. This time-constrained approach allows candidates to showcase their writing abilities, demonstrate their understanding of critical concepts, and present their ideas concisely and effectively.
Sample Questions and Practice Materials for HCL Tech Bee Exam
Preparing for HCL Tech CAT can be daunting. To help you prepare, we have compiled a list of sample questions and practice materials to help you ace your Logical, Quantitative, and Verbal Reasoning tests. With these materials, you can practice and get familiar with the types of questions in each section. You will also get an idea of the difficulty levels so that you can adjust your preparation accordingly.
To increase your chances of success in the exams, take advantage of these sample questions and practice materials to better understand Logical, Quantitative, and Verbal Reasoning tests.
A train travels at a speed of 60 km/hr for a certain distance and then at a speed of 40 km/hr for the same space. What is the average speed of the train for the entire journey?
The average speed of the train is 48 km/hr.
In a certain year, the population of a town increased by 10% over the previous year. If the population of the town was 25,000 in the previous year, what was the population of the town in the current year?
The population of the town in the current year is 27,500.
Three friends divided some bullets equally. After all of them shot 4 bullets, the eldest brother shot 2 more bullets than the eldest. The second brother shot 3 more bullets than the first brother. How many bullets did the second brother shoot?
The second brother shot 11 bullets.
In a class of 40 students, 25 are boys and 15 are girls. What is the probability that a student selected at random from the class is a girl?
The probability is 15/40 or 37.5%.
A bag contains 3 red balls, 4 white balls, and 5 blue balls. What is the probability of drawing a white ball?
The probability of drawing a white ball is 4/12 or 33.33%.
A and B can do a piece of work in 6 days, B and C in 8 days, and A and C in 12 days. In how many days will A do the work alone?
A will do the work alone in 24 days.
A man can row downstream at a speed of 20 km/hr and upstream at a speed of 10 km/hr. Find the man's speed in still water and the speed of the stream.
The man's speed in still water is 15 km/hr and the speed of the stream is 5 km/hr.
In a class of 50 students, 30 are boys and 20 are girls. What is the ratio of girls to total students in the class?
The ratio of girls to total students in the class is 20:50 or 2:5.
In the following series, what comes next: 2, 6, 12, 20, 30, 42,?
The next number in the series is 56.
In a given sentence, identify the verb: "The dog barked loudly at the mailman."
The verb in the sentence is "barked."
In the following series, what comes next: 1, 4, 9, 16, 25,?
The next number in the series is 36.
The word "extravagant" is to "frugal" as "generous" is to _____.
The word that best completes the analogy is "stingy"
In a given sentence, identify the adjective: "The red car drove quickly down the street."
The adjective in the sentence is "red."
The word "philanthropist" is to "selfish" as "altruist" is to _____.
The word that best completes the analogy is "egotist"
In a given sentence, identify the noun: "The teacher gave the students a homework assignment."
The noun in the sentence is "teacher."
Job Roles Offered for the Candidates

With the ever-increasing demand for software applications and software engineering, the need for experienced personnel to develop them is also increasing. After an initial assessment of the candidate's performance, they will be assigned to a specific job role, allowing them to use their skills and optimize productivity.
Here are a few crucial job roles you may land after finishing the HCL Tech Bee program:
Skilled professionals in high demand, such as coding engineers, software testers, analysts, product and application developers, research & development specialists, and design engineers.
They play a crucial role in developing applications, detecting bugs, and running diagnostics of software applications. They also provide invaluable insights into product design and customer experience that help businesses stay ahead of the competition.
The application of modern technologies such as product and application design, infrastructure management, web server deployment, process automation, and security policy implementation transform how organizations do business.
These roles are in high demand because by leveraging the power of these tools, companies can save time and money while improving efficiency and productivity. Furthermore, these solutions allow businesses to scale operations quickly in response to changing customer demands.
Opportunities After HCL Tech Bee

The HCL Tech Bee program is a unique initiative transforming students' lives radically. It allows them to gain invaluable industry experience, develop their skills and boost their employability prospects.
Several leading companies have already hired graduates based on this program and provided them with various roles and responsibilities tailored to their individual career goals. These employers offer meaningful opportunities for young professionals, from software engineering roles to customer service positions.
Companies such as Dell, Microsoft, IBM, Oracle, and HP have recruited students from this program for various roles ranging from software engineers to project managers. By participating in this program, students get access to job opportunities with these companies and gain insight into various fields within technology, such as cloud computing, artificial intelligence, and digital transformation.
HCL Tech Bee Program's Advantages for Freshers
HCL Tech Bee is an innovative program that provides candidates with the opportunity to gain job-ready skills and industry-recognized certifications. With this certificate, job seekers can demonstrate their skill level and gain the edge they need to stand out in the job market.
First Hand Experience for Freshers
As a revolutionary job program, TechBee – HCL's Early Career Program is designed to equip class 12 students with the necessary skills and competencies for financial independence. It offers candidates 12 months of intensive training and a stipend, enabling them to gain valuable experience in the IT industry.
The program also provides them with career guidance, mentorship opportunities, and global exposure, helping them prepare for a successful future in the field.
Upskilling Opportunity for Professionals 
HCL Tech Bee offers aspiring professionals unparalleled training and development experience. The course is specifically tailored to equip trainees with the skills required for the job roles they are focusing on.
Additionally, their training program provides these professionals with a comprehensive understanding of the industry and its nuances. HCL's hiring process is methodical and meticulous, ensuring that only the best candidates are recruited.
Less Hassle for Recruiters
For potential employers, HCL Tech Bee is a reliable indicator of which candidates have the knowledge, experience, and qualifications necessary to succeed in their desired roles. It simplifies the recruitment process.
Therefore, by taking advantage of HCL TechBee's comprehensive programs and certification, job seekers and employers can benefit from a more efficient recruitment process.
HCL Tech Bee Results

HCL Tech Bee CAT results will be published online and can be accessed by students through the HCL Tech Bee website.
With a rigorous selection process and a final interview, those who qualify for HCL Tech Bee CAT are offered guidance on job opportunities, career advice, and more, opening up possibilities for young professionals to gain experience and expand their knowledge.
Simply put, HCL Tech Bee is a chance to take one's career to the next level!
HCLTech Bee is setting a new standard in the IT job market by offering full-time employment opportunities to candidates with Bachelor's degrees from BITS Pilani, IIM Nagpur, and Amity University.
With salaries ranging from INR 1.70 – 2.20 lakhs per annum, these jobs provide both financial stability and the opportunity for personal growth. Candidates can also pursue their graduation while working at HCLTech, opening up many possibilities for their future.
For those looking to jump-start their career, the 12-month program offers an excellent opportunity, covering all the essential areas for full-time job readiness, from coding and web design to marketing, data analysis, and project management.
Also, make sure that you apply for the program before the HCL TechBee registration last date.
FastTrack Your Career Building
No doubt, being a fresher in the corporate world can be daunting. But, with the proper guidance and support, it can be a gratifying experience. From mentors, colleagues, and peers- everything helps freshers gain the confidence and skills they need to succeed. With such an abundance of knowledge available, there is no limit to what a fresher can accomplish!
This is why the learning and career platform CodeQuotient is revolutionizing how students learn and pursue their career goals. With their personalized mentorship, valuable resources, and internship programs such as SuperCoders Program for project-based learning and portfolio-building, students can develop real-world skills. These learning opportunities allow students to gain invaluable experience while building a professional portfolio that will help them stand out in today's competitive job market.
A rewarding career in coding awaits with the SuperCoders program, don't wait and apply today!
Get UGC Approved BCA Degree
And Earn While You Do That
Join CodeQuotient's Software Engineering Program
Study at NAAC A+ Accredited Partner University
Get Paid Internship with Our Hiring Partners to Sponsor Your Fees
100% Placement Assistance