While there are many internship opportunities available out there today, choosing the right one can be tricky. However, the Infosys InStep program simplifies the decision-making process!
InStep is a flagship Infosys internship program that welcomes learners from around the globe. It has won the title of 'Best Overall Internship Program' in the 2023 Vault internship rankings. This Infosys internship program has achieved this impressive feat for the fifth year in a row, winning the top rank in the following subcategories: Best internship for the tech & engineering industry, compensation, employment prospects, network opportunities, racial, ethnic and LGBTQ+ diversity, and Many more.
Let's look at some of its features.
What Is the Instep Infosys Internship Program?
The flagship internship program of Infosys, InStep, has existed for more than 23 years and is fully compensated. More than 3,000 interns, coming from about 200 colleges and representing 50 nationalities, have benefited from the internship program.
Interns get the opportunity to work on real-time projects in various business units involving strategic engineering, artificial intelligence (AI), cybersecurity, data analytics, sustainability, financial services, and marketing.
Additionally, the program provides a clear path for professional advancement. In 2022, more than 70% of qualifying interns received full-time job offers via this Infosys internship program.
Why Should You Choose the Instep Infosys Internship Program?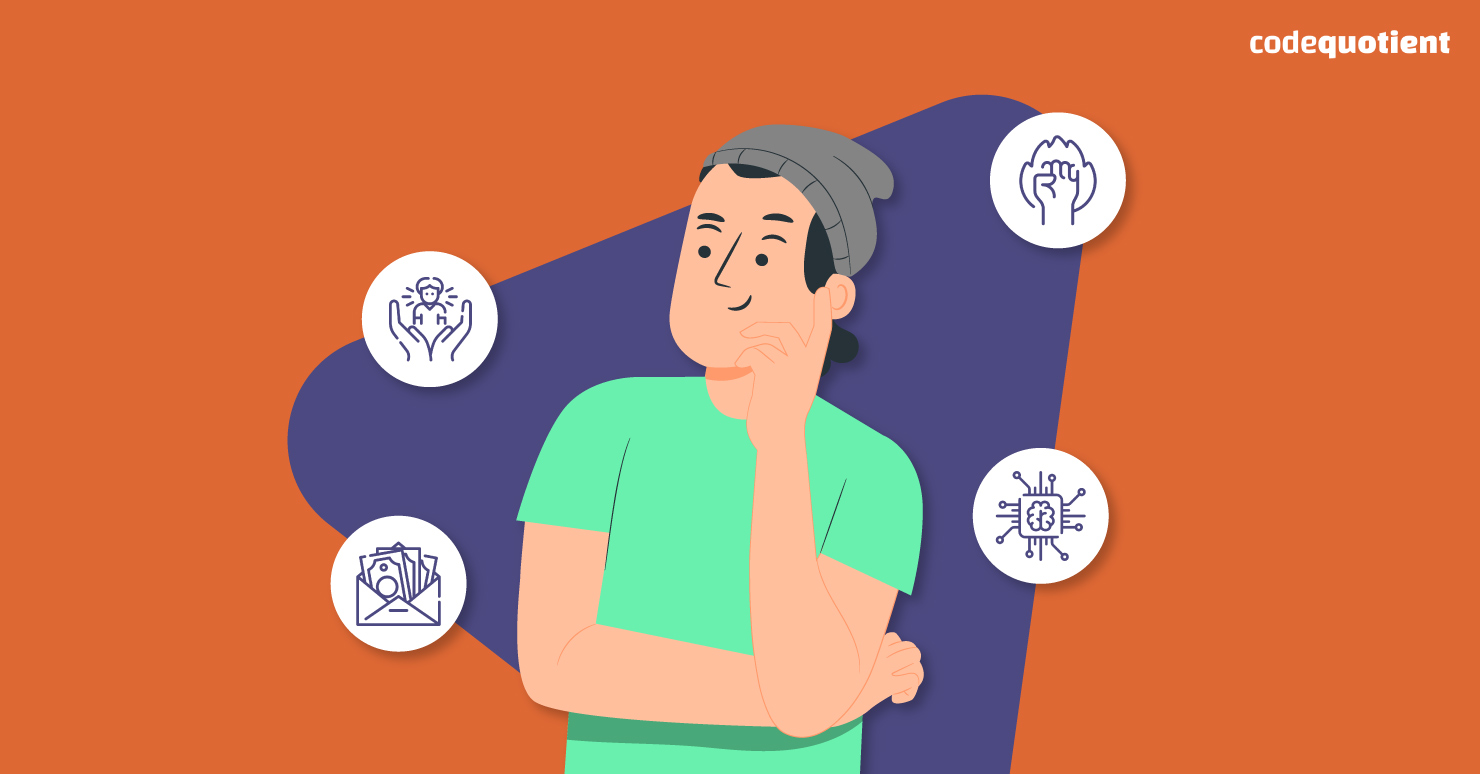 Scoring an internship is a critical achievement for any learner. While there are benefits to every internship, the Infosys internship program offers more than the usual perks for a learner's career, including the following:
Program Flexibility
This Infosys internship program allows you to choose which technology or domain you want to intern with. You can choose from traditional software programming disciplines or go for assignments involving cutting-edge technology such as big data, artificial intelligence, internet of things (IoT), cloud computing, cybersecurity, sustainability, etc.
Besides, Infosys knows that many interns who get this esteemed internship may still be in their final few semesters. Hence, the one-year Infosys internship program, InStep, is designed in such a way that the interns can begin the internship based on their academic calendar.
Work Involving Cutting-Edge Technology
Infosys is a service-based company that has experts from almost all domains and technologies, helping clients from all over the world. You can seize the opportunity to work on live projects involving cutting-edge technologies such as machine learning and RPA (robotic process automation).
Friendly Work Culture and World-Class Mentorship
Infosys is one of the market-leading IT companies in India, committed to providing a safe and positive work environment. In keeping with this philosophy, the organisation envisages an open-door policy. That means interns are treated with the same level of professionalism as full-time employees. In addition, they have top-notch business leaders and technology experts as their mentors during the assignments.
The open-door policy also allows networking opportunities with top management and subject matter experts worldwide!
Strong Work Ethics
The Infosys inclusion approach is governed by the company's code of conduct. Its fundamental components are mutual respect through impartial employment opportunities and equal pay for all genders. Additionally, harassment and discrimination on any account are never tolerated in Infosys.
Opportunities to Create New Technology and Own Your Intellectual Property
The Infosys internship program boasts of a unique perk where interns can develop brilliant ideas and turn them into patents before executing them. It promotes collaboration for patents, research publications, IDFs (invention disclosure forms), etc. Interns who engage in such initiatives can boost their resumes and stand out in the industry while safeguarding their interests.
Nature and Cultural Diversity
Infosys campuses in India are some of the most serene and pleasant places to work in the world. Most of these campuses are located amidst lush greenery and are optimised in an eco-friendly manner. Interns of the Infosys internship program can experience the richness, unity, and diversity of the local culture during their time off and exploring the nearby places. They can also indulge in different cuisines at the food courts and engage with friends or colleagues over the holidays or festivals.
Never Worry About Finance
If the benefits listed above weren't impressive enough, here's the best one! The InStep Infosys internship program offers a stipend, round-trip airline tickets, airport transfers in India, visa costs, lodging, health insurance, fitness club membership, and many other perks to all selected interns. You never have to worry about money or hospitality and focus on bringing your best self forward.
The Finest Internship Experience
As evidenced by the Vault global rankings, the Infosys Instep internship program has been the 'No. 1 internship in the world' for the past five years.
It also boasts world-class inclusivity and prioritises the holistic development and overall well-being of all participating interns.
To Sum It Up!
The Infosys InStep Internship Program is a great internship program offering many benefits to learners from across the world. Simply select a few projects that pique your interest and apply online to be considered for the program!
If you feel underprepared, consider enrolling in a camp such as the SuperCoders Program by CodeQuotient. Whether you are a fresher, an experienced professional, or simply an avid learner, this industry-renowned program can help you upskill. In this three-month-long, online, 'full-stack development' course focused on project-based learning, you can become a highly skilled programmer.
Apply now to enrol in this program for free!
Get UGC Approved BCA Degree
And Earn While You Do That
Join CodeQuotient's Software Engineering Program
Study at NAAC A+ Accredited Partner University
Get Paid Internship with Our Hiring Partners to Sponsor Your Fees
100% Placement Assistance