A tech founder can face countless challenges throughout their journey to develop a successful company. It can be either to create a trustworthy and optimal team or to find the right opportunity at the right time. Hence, the ability to create a thriving tech start-up is quite challenging. Moreover, with each niche and situation being unique, there aren't any guidelines you can follow.
While there may not be concrete guides, having the right attitude and knowing how to deal with business situations can make success more attainable. In this article, we'll be explaining 3 key lessons you can use as a tech founder to set up a start-up in today's competitive world.
Changes In The Tech Start-Up World
Before going further, You must first understand how the start-up industry is rapidly evolving. This is especially true for the IT industry. The epidemic has caused a paradigm shift in terms of workplace policies and facilities.
Digitalization has made a massive forward leap, subsequently promoting other things. Some of which are:
The amount of competition has increased manifold as more people are entering the industry with innovative ideas.
The need for innovation is at a high, and conventional business models may not work as well.
Start-ups must be willing to scale and adapt efficiently if they aim for long-term growth.
There are more resources and opportunities available to properly build and grow a business.
Apart from just your business model, your business needs to have comprehensive and well-working processes for everything from marketing to finance.
Considering how these advancements have promoted the number of start-ups and their ability to grow, it's imperative to make the most of every opportunity as a founder. So, let's get into the top 3 lessons for every tech founder.
Lessons For Tech Founders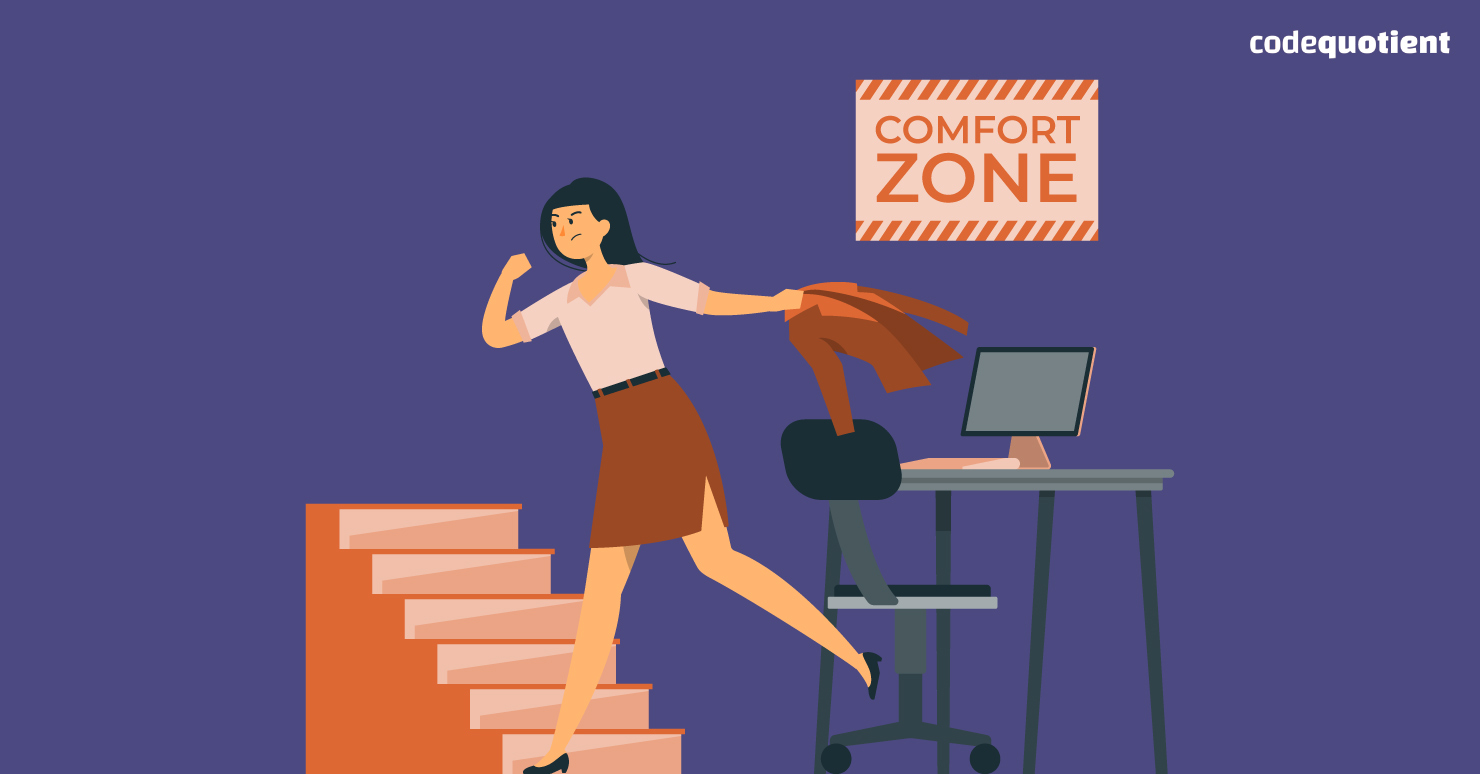 1) Stray Outside Of Your Comfort Zone & Be Willing To Make The Most Of It
What's the number one thing that can hamper the growth of any flourishing business from reaching its potential? Comfort. When you, as a founder, become comfortable with the income you are making or the number of sales you can make, your focus on growth will diminish immensely.
While acknowledging success and being proud is one thing, you should always be willing to put yourself in uncomfortable positions wherein you can put in effort for optimal growth. Whether this entails having a team that's smarter than you or entering a new market, each difficult decision opens the door for a profitable outcome.
2) Your Effort Is Often Directly Proportional To Business Growth
Parallel to the effort your employees, investors, etc., provide to the company, your effort as the founder is what can make the most positive impact. This means you will have to push yourself on a day-to-day basis to put in enough effort so that you can carry your business forward.
Continuous learning is a great way to ensure that you are in control of your business and can provide insights into each department. Whether this is completing a workshop on marketing or just reading books on management tactics, learning can help you put in the effort that can turn into success.
Also Read: 5 SQL Certification Courses to Start Your Career in It
3) Make Sure Your Business Has A Prominent USP
As an increasing number of start-ups are blowing up for similar niches and industries, there is an overflow of companies solving the same issues. While the market may be large enough to sustain them, this can highly shunt growth and make it difficult to build a profitable model.
Thus, when developing your tech start-up, it is essential to have a definable and prominent USP in your business idea. Whether this is an entirely new problem you are solving or various integrations that make you easier to use than competitors, some form of uniqueness can go a long way.
Industry Insights: CodeQuotient – Meritech Solutions Case Study
Inculcating these lessons into your journey as a tech founder can not only improve your ability as a manager but will also allow you to make the most of your company. However, make sure you don't burn yourself out. Set limits that allow you to work at optimal capacity and speed constantly.
If you are planning on building your own IT company and want to learn more about the field, check out our CodeQuotient blog for the latest news, tips, and more. However, if you want to take one step further, you can try learning coding languages. Dive deep into the fundamentals of computer science with our SuperCoders Program. Become a learner today.
Get UGC Approved BCA Degree
And Earn While You Do That
Join CodeQuotient's Software Engineering Program
Study at NAAC A+ Accredited Partner University
Get Paid Internship with Our Hiring Partners to Sponsor Your Fees
100% Placement Assistance