You may have got the talent and the dedication, but how do you stand out amongst the army of applicants queued for that one coveted job? How do you prove your mettle to the recruiter? 
TCS NQT can help you stand out, and the good news is the registrations for 2023 are open!
Undoubtedly a gateway of opportunities, TCS (National Qualifier Test ) NQT is an online examination that not only accelerates your landing a job with the reputed Tata Consulting Services (TCS). It also provides a report card valid with many other top IT firms like TVS, Jio, etc., and that too, for two years! Undoubtedly, such tests and coding certification courses could be the deciding factor to help you excel!
So what are we waiting for? Let's jump into the details of this test. We will also provide the direct application link and the exact steps.
Let's begin!
Everything There Is To Know About TCS NQT 2023
TCS National Qualifier Test (TCS NQT) is an online test for IT and non-IT domains. It assesses your competencies and skills. Once you take the test, you are given an NQT score valid for a period of two years.
TCS NQT has four variants- NQT (Cognitive skills), Attitudinal Alignment NQT (Psychometric Tests), Industry NQT, and Subject NQT.
The TCS NQT (Cognitive) score applies to IT and non-IT industries and opens up diverse entry-level job roles for you.
For now, this article will confine the discussion to NQT (Cognitive Skills).
Here is a small table with the essential details about TCS NQT 2023.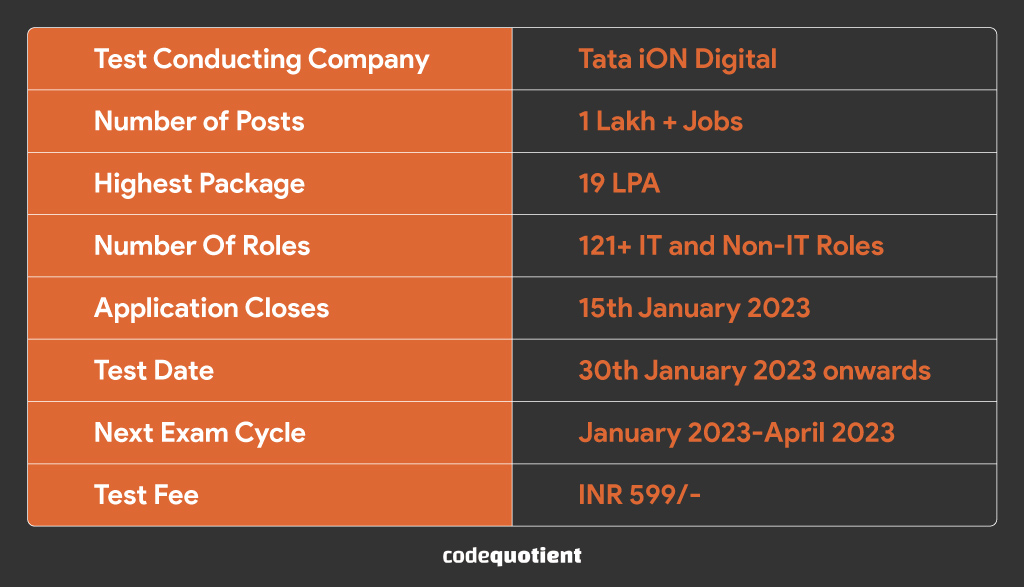 What Is The Eligibility Criteria?
TCS NQT 2023 is open to a wide range of aspirants. The exact eligibility criteria are found below:
All students pursuing either UG, PG, or Diploma are in their pre-final or final year.
Candidates that have cleared their degree and specialisation in 2018-2024.
Freshers who have less than two years of experience.
Candidates within the age limit of 17-30 years.
Some Important Facts To Know About TCS NQT
Here is a closer look at the test, like its frequency, whether online/offline, etc. Have a look to find out if the test is suitable for you!
The exam is held every quarter, i.e., every four months in a year.
You can take the exam at your home (online) or at exam centres across the country.
Once registered, you will receive the hall ticket or login credentials two days before the exam date in your mail.
Also, you get two practice tests with five attempts each and study material FREE with the registration!
After the exam, your score will be valid for two years.
You need to independently apply for job roles on career portals of companies that accept the score. (Companies' list enclosed later)
You can also apply for open jobs on the TCS iON portal.
TCS NQT 2023 Test Pattern
Total Marks: 65 marks
Test Duration: 75 mins
The test consists of three sections: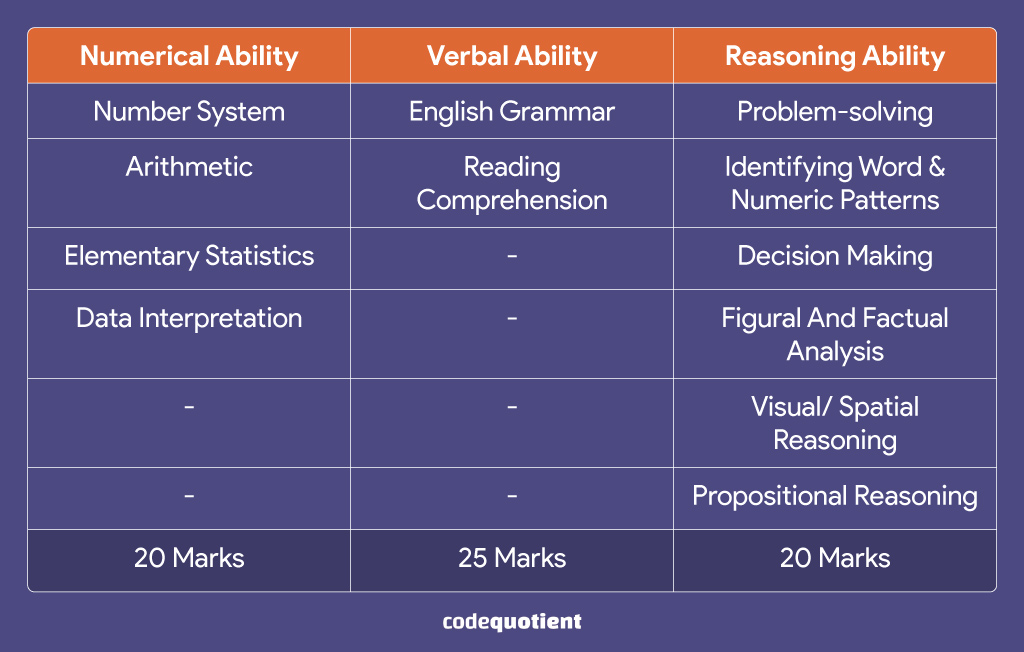 Note: There is no negative marking.
Corporates That Accept TCS NQT Score
Clearing the test can land you a chance to score a position in around 40 top corporates. Also, approximately 100K+ certified candidates have already got placed in such corporates!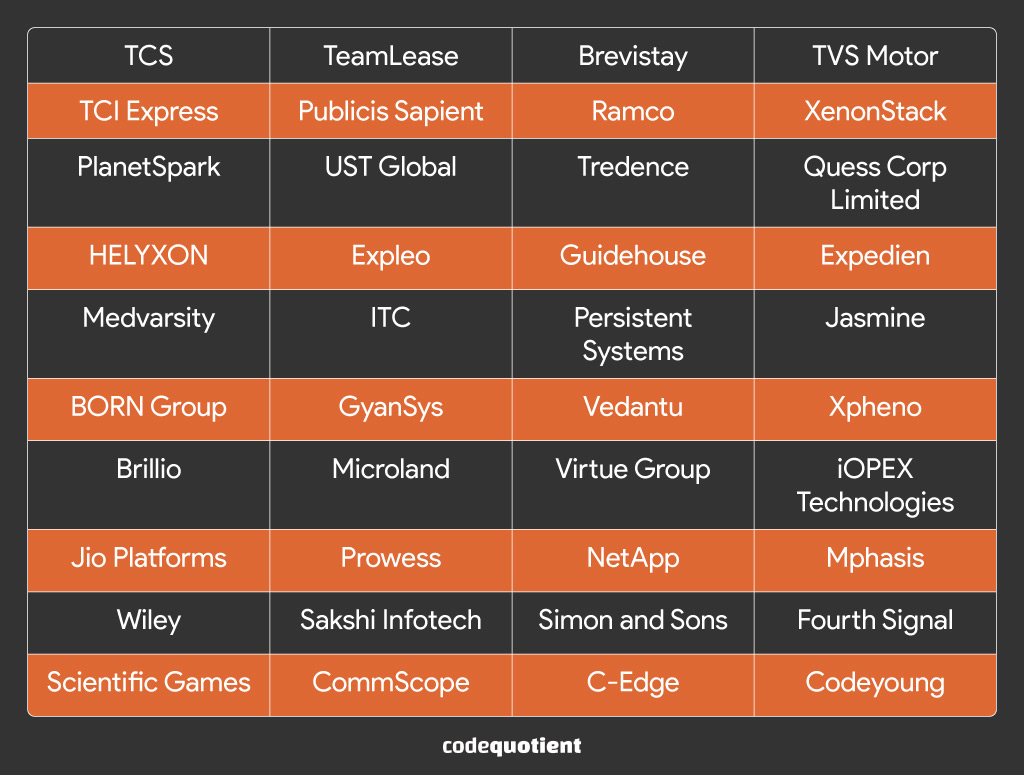 TCS NQT 2023 Registration Process And Application Link
We have already discussed everything there is to know about the exam. So, if you think the exam is a suitable opportunity, below is the updated registration process along with the application link.
Go to the TCS NQT (cognitive skills) page and click on 'Buy Now.' If you need them, the Application Guidelines or the application process are below the Buy Now link. You can directly access the PDF from here!
A sidebar asks you to either login or signup.
You can directly log in to the portal if you already have an account.
If not, signing up is very straightforward. You will need to fill out a small form and mention details like email ID, location, and a working mobile number to receive an authentication OTP. Next, please create a password, and confirm it. And you are done.
Next, you are redirected to the application form for the test, where your personal details are already keyed in.
Enter your highest educational qualifications.
Next, choose your preferred exam date and mode of examination.
Check the declaration boxes. Ignore if already checked.
Now, click 'Submit.'
Make the payment, and Voila! You have opened your door to 1 Lakh+ opportunity. Get set studying!
Frequently Asked Questions (FAQs)
1. Is the 2023 Batch Eligible For TCS NQT 2023?
Yes. All batches from 2018-2024 are eligible. Furthermore, you can apply for the exam if you are between 17-30 years old or fresher with less than two years of experience.
2. Where Can I Find TCS NQT Results 2023?
TCS iON sends the results to your registered mail.
3. How Many Times Can I Appear For The Exam?
You have unlimited chances to improve your score.
How To BulletProof Your Preparation
TCS NQT is an excellent opportunity. And you sure want to put your best foot forward. To be among the best, trust Code Quotient for your preparation.
Code Quotient's SuperCoders program is the ideal online Bootcamp to prepare you for the TCS NQT 2023. The program itself is another gold mine of opportunities. It provides full-stack coding skills and preps you for aptitude and interview rounds.
And the best part is they give you placement assurance, and that too at no or very minimal cost to you!
See for yourself. Apply Now!
Get UGC Approved BCA Degree
And Earn While You Do That
Join CodeQuotient's Software Engineering Program
Study at NAAC A+ Accredited Partner University
Get Paid Internship with Our Hiring Partners to Sponsor Your Fees
100% Placement Assistance