Cognizant is a Fortune 500 company that many aspiring developers flock to in search of jobs every year. Known for offering attractive salaries to young employees, Cognizant is a great place to kickstart your coding career. Continue reading to learn more about Cognizant Coding Questions and all you need to know…
What are the Cognizant GenC Next Coding Questions?
In the first stage of GenC Next—Cognizant's recruitment process—you will be asked to complete an online assessment. It is an aptitude test conducted on the Amcat platform. The round consists of four sections:
Quant (24 questions 35 minutes)
Logical (25 questions, 35 minutes)
Code debugging (7 questions 20 minutes)
Essay question for 15 minutes.
Clearing this level is the key to getting onto the technical interview stage, also called the GenC interview.
Tips to Ace Cognizant Coding Questions
Here are a few tips for you to ace this assessment:
1. Practise the previous year's question papers
You already know that nothing beats hard work and practice as a coder. But for the Cognizant test, where do you begin? Rather than scouring the internet, and accumulating questions from here and there, begin your preparation strategy by attacking the previous year's question papers.
That is, by far, the best way to get the hang of the type of questions that will come in your paper.
2. Practice your English skills too! 
We have often found that aspirants tend to ignore the essay writing section of the test during their prep. We would advise you against doing that.
While the coding and mathematics questions will help you get a good score, remember thousands of other aspirants are likely to get those right.
However, your essay writing skills will set you apart from the pack and give you an edge over the others. Writing a compelling essay in 15 minutes is no easy feat.
Like in code, your language skills need to be robust and expressive; only then will you be able to communicate effectively. Therefore, practice writing professionally and communicating your thoughts clearly, concisely and quickly!
3. Don't neglect any coding language – practice them all
Be sure to brush up on the basics of all languages: Python, C and Java. The Cognizant GenC Next coding questions can be from anywhere, and you should not be caught off guard.
You have a limited amount of time in which you need to complete the test, so you don't have time to waste.
4. Enrol in the SuperCoders Programme 
If you're aspiring to sit for the Cognizant GenC, you can gain a competitive advantage by enrolling in the SuperCoders Programme offered by CodeQuotient.
Brush up your skills in all the coding languages and learn in-depth about the nuances of coding. In the SuperCoders programme, you will have the proper guidance and a team of mentors who will push you to your limits.
Upon completing the course, you will be able to ace such exams with ease. But, most importantly, the SuperCoders programme will help you build a network of motivated peers who will support you as you go forth and shine bright in the world.
Cognizant GenC Next: What Comes Next?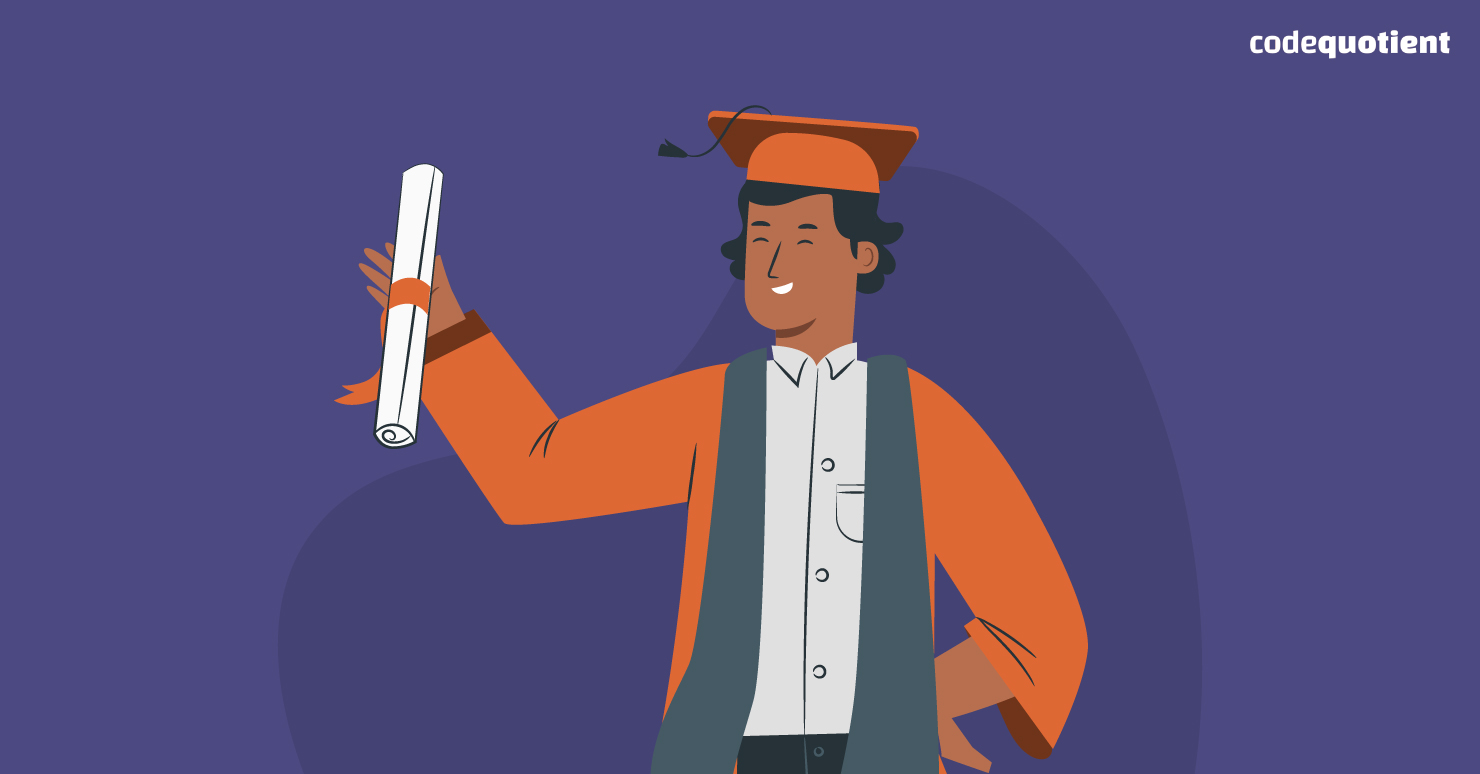 Read Wipro Coding Questions You Must Know
After you have cleared the online assessment stage, you will move on to the technical interview. Here are a few tips for tackling this stage:
The Technical Interview
You have already won half the battle if you reach the interview room. In the interview, you will be asked questions about your resume, so make sure you know it inside out.
They will also ask you questions specific to the role you have applied for. These can be personal questions such as the reason for your interest and technical questions.
One topic that everyone should know is Object Oriented Programming skills. 
Remember, by the time you reach the interview stage, they are already aware that you have the basic conceptual knowledge. Now, they want to see whether you have the right attitude to be a part of their organisation, so put your best foot forward. Be honest, and candid and showcase your desire to learn and grow.
Read: Barza Aamir and Her Success With CodeQuotient 
Cognizant interviews are not very difficult, but that does not mean you take them lightly. Remember to be prepared, be on time, and speak professionally.
Eagerly ask questions. When you don't know something, do not be afraid to accept the fact. This is an excellent opportunity to demonstrate that you are not afraid of a challenge.
Practice the Cognizant GenC coding questions thoroughly for the online examination round, as that will determine whether you will go further or not.
If you want to brush up on your coding skills, CodeQuotient can help. To learn more about the SuperCoders internship programme—which helps businesses find top talent across multiple global tech ecosystems—click here.
Get UGC Approved, BCA Degree
And Earn While You Do That
Join CodeQuotient's Under-Graduate Program In Software Engineering
Get Paid Internship with Our Hiring Partners to Sponsor Your Fees
100% Placement Assistance