Being a software engineer is a dream come true for a lot of people. While there are many colleges that offer software engineering programs, a lot of these courses are not able to offer the in-depth and hands-on training that turns a learner into a professional.
IT professionals require highly technical knowledge along with the ability to deliver within tight deadlines. Every project is unique, so you need to have the conceptual grasp that allows you to take a project from the starting line to the finishing line.
Sourabh Verma was one such aspirant who wanted to excel in software engineering, but his college courses were not enough.
In this short blog post, we'll be talking about Sourabh Verma's journey and how he got the job that he'd been aiming towards for years with the help of CodeQuotient's SuperCoders Program.
Sourabh's Inspiring Journey 
Sourabh was a typical aspiring software engineer. He was not an IIT-ian, but he had big dreams (and he still does!).
He needed an extra push to get a good job and the confidence to do well.
That's when he heard about CodeQuotient's SuperCoders Program through his college, and he knew he had to take a shot and go for it.
The program was affordable, and their course module was exactly tailored to his needs, so what could he lose? He decided to sign up.
Here are just some of the aspects of CodeQuotient's SuperCoders Program that made Sourabh the success he is today.
Also Read: Success Story: How CodeQuotient Helped Gaurav Pathak Land His Dream Job
College and YouTube Weren't Enough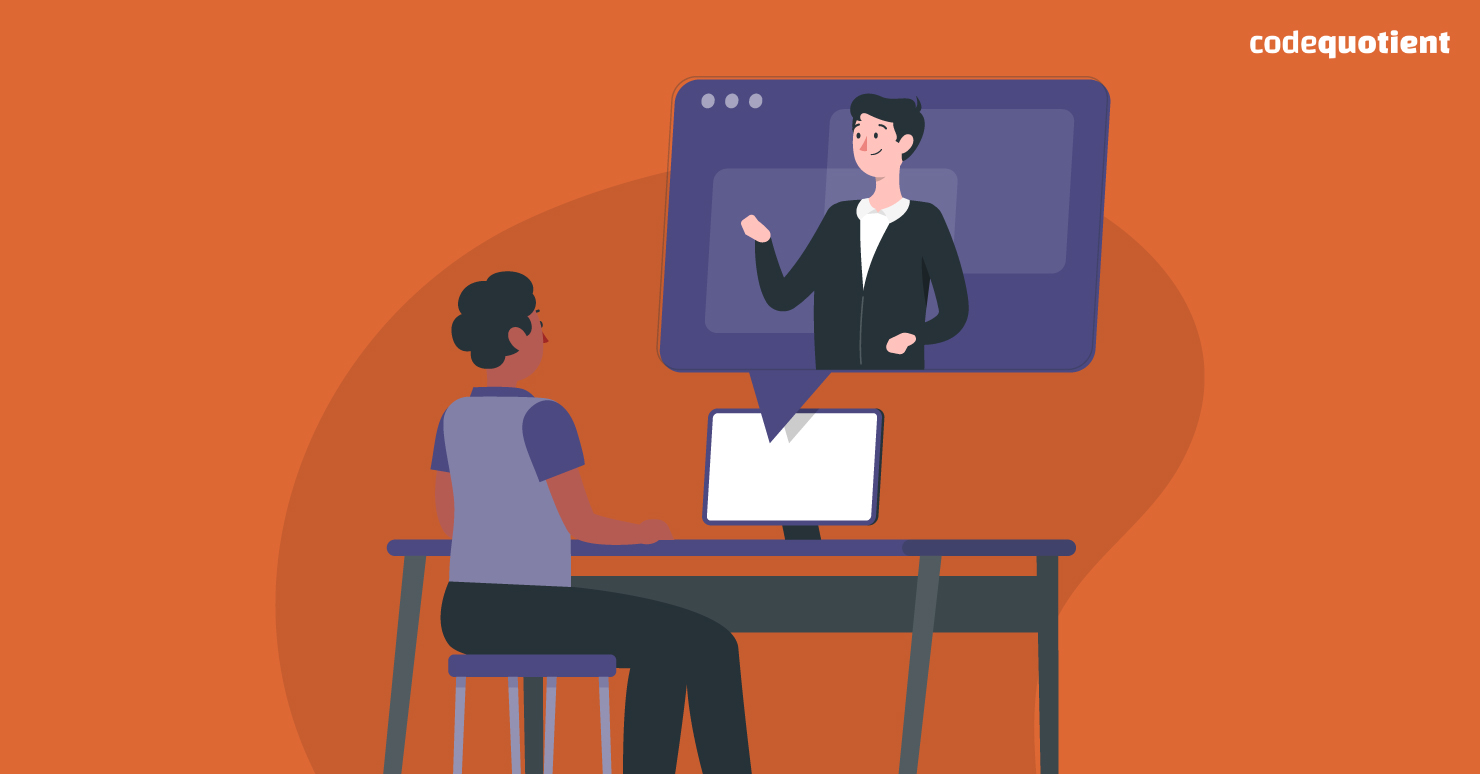 Sourabh was doing well in college, but something was missing. He didn't have the right practical skills to do well at work. He knew the general theory, but his college classes weren't sufficient.
In his words, "In colleges, we do not learn in-depth knowledge, which is essential for the future." 
Sourabh wanted to be job-ready. He also wanted some placement assistance, which he got free with the SuperCoders Program.
Once the program started, he knew that he was exactly where he needed to be. The training started with a discussion of what they'll learn throughout the course. The instructors mentally prepared the learners for the gruelling and rigorous training that was going to follow.
The courses are specially designed to teach the aspects of programming that college classes do not have the time or resources to cover. It is meant for learners who understand the basics of programming but do not have the real-life project training that makes for a good programmer.
Sourabh was grateful to the program for making him industry-ready even before he started work at Ensemble Health Partners as an ESL Tester. (Yes, he got the kind of job he'd always wanted after CodeQuotient's SuperCoders Program).
One-to-One Mentoring Solved all His Doubts 
While colleges are indispensable to our learning experience, they cannot offer one-to-one mentoring and coaching. This is where CodeQuotient's SuperCoders Program shines, and it sets them apart from other similar programs.
As Sourabh says, "Individualized instruction and a doubt-clearing session were huge pluses."
At the program, Sourabh had the chance to meet, interact with, and learn from several highly-qualified mentors who guided him through the dots and crosses of coding. He learnt from the best so that he could one day become the best.
Sourabh was extremely happy with the experience and noted that "Live interaction with the teacher is very important, I see many students using platforms like YouTube, and they don't get the guidance that they should get." 
Also Read: Barza Amir and Her Success With Codequotient
Flexible and Project-Based Training 
Sourabh needed a training program that he could do while still being a college-going student. He was studying on campus, so he needed a remote-learning option. Thankfully, CodeQuotient's SuperCoders Program is completely online. It's only three-months long, so you can conveniently take it when your course load is at its minimum.
Sourabh needed the flexibility to learn at his own pace. While the SuperCoders Program is time-bound and rigorous, it still allows learners to explore the material with minimal stress.
Additionally, Sourabh wanted to work on the kind of projects that he would be working on in the real world. He wanted to try his hand at project-based learning.
Sourabh says, "Project-based learning, in my opinion, is essential because, without practice and understanding, you can't function effectively."
Luckily for him, CodeQuotient agrees with his belief. This is why the SuperCoders Program is dotted with project-based assignments that test the learner's ability through practical examples.
Wrapping Up   
We hope you have enjoyed Sourabh's story and are feeling inspired.
If you're an aspiring software engineer, then you need to check out CodeQuotient's SuperCoders Program. It's a one-of-a-kind course that offers everything that a college course cannot. You even get placement assistance absolutely free, and the cost of the training is minimal.
You can also check out CodeQuotient's other success stories to know whether this course is right for your needs.
Get UGC Approved BCA Degree
And Earn While You Do That
Join CodeQuotient's Software Engineering Program
Study at NAAC A+ Accredited Partner University
Get Paid Internship with Our Hiring Partners to Sponsor Your Fees
100% Placement Assistance