Many startups have bloomed in recent years, and many of them have made their way onto the list of unicorn startups in India. Taking a startup to that level requires hard work and ss nights on the part of its founders and employees, which is also true when looking for your dream job.
But, how will you ensure that you're working in the right direction?
To answer this question and to give you many valuable tips on how to stay calm and committed throughout your journey, Shivangi from CodeQuotient interacts with Alekh Sanghera, the Co-founder of FarMart, in the latest episode of Fixing the Bug.
In the podcast, Alekh talks about:
The tips to make oneself unique in the crowd.
How can one pursue Entrepreneurship?
And, what do startups look for in candidates when hiring for their company?
Let's get into the details.
"Winning Is Not Everything; It's the Only Thing."
On his LinkedIn, Alekh mentioned the quote, "Winning isn't everything, it's the only thing." Elaborating further, he says that one must have a winning mindset because there will always be people doing better than you, but what should keep you going is your desire to win.
"You already have so many doubts about yourself, whether you lose, the other opponent is much bigger, they have more money. You know, they are much faster. So you already kind of give up somewhere, and then you go out to the court and give a half-ass attempt to do something right, and that fundamentally is flawed in terms of your philosophy because if you don't want to do something with so much grit and perseverance and passion, why do it at all, right?!"
So, having a mindset of winning is very important. Whether you're looking for a job or working on a startup, believing in yourself and working very hard towards your goal becomes a prerequisite.
Rushing on Your Journey Can Be Counterproductive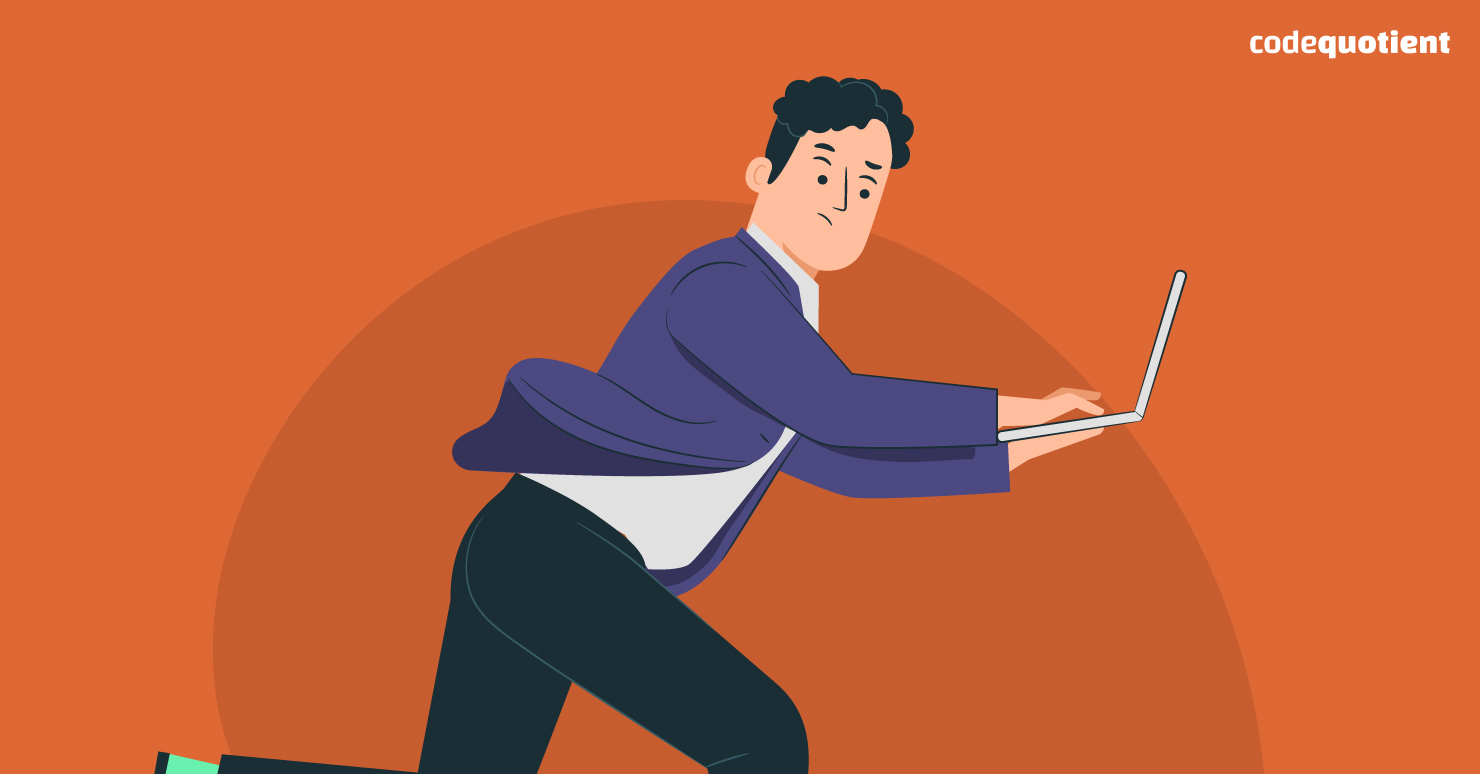 FarMart is an agri-tech startup that enables retailers to help farmers by providing their input and advice on their production. But, the idea didn't just pop up in Alekh's mind; he performed very thorough research on the agriculture industry to identify a real problem.
He quotes, "Don't try to rush after finding solutions because you're so desperate to start a company. Always look for the problem because the problem has to be so deep that you know when a solution is coming up, you can have a very tech-oriented kind of repeatability solution across the board for it."
Whether you're working on a code or a business, finding the core problem becomes an essential step. So, don't rush to find all the answers. Understand the problems, and the answers will show up eventually.
How to Win in the Long Run?
In the discussion, Alekh shared the most important tip that can help you achieve your dreams faster than others. Alekh says that in order to win, you should start early. Indulge in internships, live projects, etc., to upskill yourself and understand where your true passion lies. The earlier you start, the better.
It's a three-step journey. First, you start to work very early. The second is to identify what you're passionate about and what you're excited about. And third is just to go all in.
To succeed, you should start as early as possible to understand the real world, find your passion, and how you can make an impact with your skills. Understanding yourself is a major step toward your career.
What Do Startups Like Farmart Look for When Hiring a Candidate?
Working in a startup means learning a lot of things at the same time. Not only is one exposed to the area of their expertise, but they also learn a lot about other areas. For example, if you're a coder, then in addition to learning code, you may also be exposed to areas like marketing, sales, etc., which will be a wholesome experience.
If we talk about what hiring managers look for, particularly in a candidate, then Alekh says that they usually look for individuals with tenacity who don't shy away from hard work.
He also advises the students to work very hard during the first 5-10 years of their career, as it will train them to become efficient team leaders and managers in the future.
Final Thoughts
Hard work and perseverance have no substitute. If you're determined to win in life, you've got to put in the right amount of hard work in your field of expertise, and slowly the results will start to reflect in your work.
If you're passionate about coding and want to make a career out of it, then you should check out CodeQuotient's SuperCoders Program. This will give you an edge over other candidates as you will be working on live projects and indulging in mentorship sessions that will enhance your skills and prepare you for the industry.
If coding is your dream, then CodeQuotient is the place to make it a reality.
Get UGC Approved BCA Degree
And Earn While You Do That
Join CodeQuotient's Software Engineering Program
Study at NAAC A+ Accredited Partner University
Get Paid Internship with Our Hiring Partners to Sponsor Your Fees
100% Placement Assistance