In the modern era of technology, web development and software development are among the most sought-after career options.
According to official sources, the jobs for web and software developers is expected to grow 22% by 2023.
However, for newcomers, especially 12-th pass students, it can be daunting to determine which role to pursue or how to start a career in this field.
In this article, we will discuss the jobs for developers in 2023, their differences, and the steps to pursue a career in these fields.
Jobs for Developers: Dissimilarities Between Web and  Software Developers
Web developers are responsible for developing and maintaining websites and web applications. Depending on their role, they work on the client side, server-side, or both.
In contrast, Software developers are responsible for developing and maintaining software applications on desktops, mobile phones, and other devices.
Web developers and software developers are involved in developing applications, but the jobs for developers, their responsibilities, and their skills are different. For example:
1. Differences in Job Responsibilities
Web Developers build and maintain websites and web-based software, while Software Developers focus on developing software applications for desktops, mobile devices, and servers.
2. Distinctions in Skills Required
Web Developers require front-end and back-end development skills, design skills, and knowledge of UX/UI principles. In contrast, Software Developers require programming language skills, software development methodologies experience, and software testing and debugging skills.
3. Dissimilarities in Tools and Technologies Used
Web Developers use web development frameworks and technologies such as CSS preprocessors, task runners, and module bundlers, while Software Developers use software libraries, frameworks, and databases.
Jobs for Developers in the Fields of Web and Software Development
Various job titles are available in web development and software development, ranging from entry-level positions to senior roles.
Here's a brief overview of each job role:
Web Development job titles:
1. Front-end Web Developer
A front-end web developer is responsible for creating the user interface of a website or web application. They use programming languages like HTML, CSS, and JavaScript to create a visually appealing and functional website.
2. Back-end Web Developer
A back-end web developer is responsible for the server side of a website or web application. They use Python, Ruby, or PHP programming languages to manage the server, database, and application logic.
3. Full-stack Web Developer
A full-stack web developer is responsible for front-end and back-end development. They work on both sides of the application and can handle the entire web development process.
Software Development job titles:
Here are some in-demand jobs for developers specialising in software:
1. Mobile Application Developer
A mobile application developer is responsible for developing mobile applications for smartphones and tablets. They use programming languages like Java or Swift to create mobile applications for iOS or Android platforms.
2. Artificial Intelligence (AI) Developer
An AI developer is responsible for developing and implementing AI algorithms and systems. They use programming languages like Python or C++ to create and train AI models to analyse data, make predictions, and perform other tasks.
3. DevOps Engineer
A DevOps engineer manages the software development process, from coding to deployment. They work closely with developers, and IT teams to automate software development processes, manage infrastructure, and ensure continuous delivery of software updates.
Comparing Salary of Jobs for Developers: Web and Software Developers
There can be differences in compensation for Web Developers and Software Developers, depending on the industry, company, location, and experience level.
Generally, Software Developers tend to have higher salaries than Web Developers, as they require more advanced technical skills and a broader scope of responsibilities.
According to Glassdoor, As of March 2023, the average base salary for a Web Developer in India is around 4-6 lakhs per annum (INR), while a Software Developer can earn an average base salary of approximately 7-12 lakhs per annum (INR).
However, these figures can vary depending on the individual's job title, industry, location, and experience level.
Steps to Pursue a Career as a Web Developer or Software Developer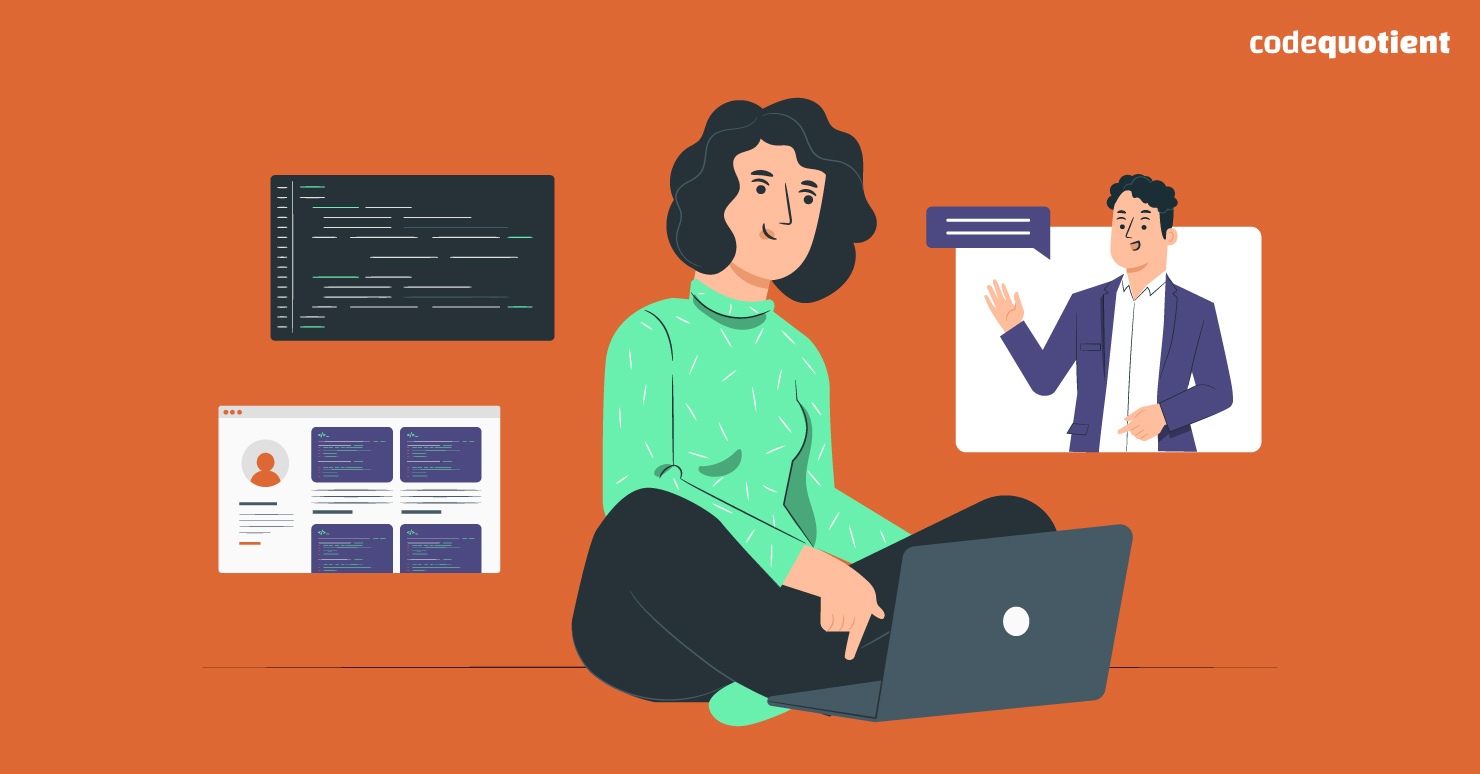 If you're searching for some impactful jobs for developers, here are some steps you can take to begin your journey:
1. Learn the Basics of Programming
Start by learning the basics of programming languages like HTML, CSS, and JavaScript for web development or Java, Python, or C++ for software development. There are many online resources and tutorials available that can help you learn these languages.
2. Attend Coding Bootcamps or Workshops
Coding bootcamps and workshops are intensive training programs to help you learn coding skills quickly.
3. Obtain a Degree in Computer Science or a Related Field
A degree in computer science or a related field can provide you with a strong foundation in programming, software development, and other relevant skills.
4. Build a Portfolio
As you learn programming and software development skills, build a portfolio of projects you can showcase to potential employers. This can include websites, mobile applications, or software programs you have developed.
Discover the Perfect Opportunity in Jobs for Developers
Jobs for developers, especially web and software developers, are in high demand, and the job market for these roles is expected to grow significantly by 2023.
Aspiring developers must understand the differences between job roles and the skills required for each position.
If you're interested in pursuing a career in software engineering after completing your 12th, the Software Engineering Program (SEP) offered by the learning and career platform CodeQuotient may be an excellent option.
It is a modern program to make students industry-ready, converging skills, work experience and learning. Students enrolled in the SEP can make money while studying and collaborating with leading technology firms for up to two years, gaining practical work experience. They will also be awarded a degree recognised by the UGC.
SEP has limited enrollment opportunities, so interested candidates must apply promptly to secure a spot.
Get UGC Approved BCA Degree
And Earn While You Do That
Join CodeQuotient's Software Engineering Program
Study at NAAC A+ Accredited Partner University
Get Paid Internship with Our Hiring Partners to Sponsor Your Fees
100% Placement Assistance